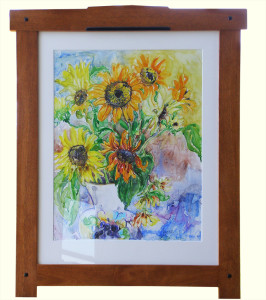 This frame was designed to fit this original art work by Sequim artist, Lynne Armstrong. The frame is made of Honduras Mahogany with pillowed pegs of Ebony. The pillowed Ebony bar at the top mirrors the cloud lift of the head rail.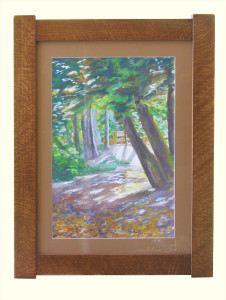 Artist Mary Franchini of Sequim, Washington chose a Style C frame in quarter-sawn Red Oak in a Mission Oak finish for this watercolor.  I hand picked the material and found a very nice piece that looks beautiful with the dappled sunlight of the scene.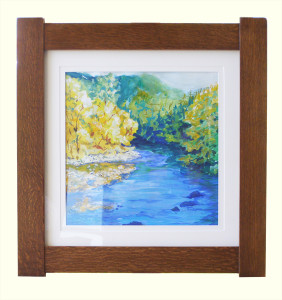 Another watercolor by Mary Franchini; the Sol Duc River on the west end of the Olympic Peninsula in Washington state.  The frame is quarter-sawn Red Oak with a Mission Oak finish.